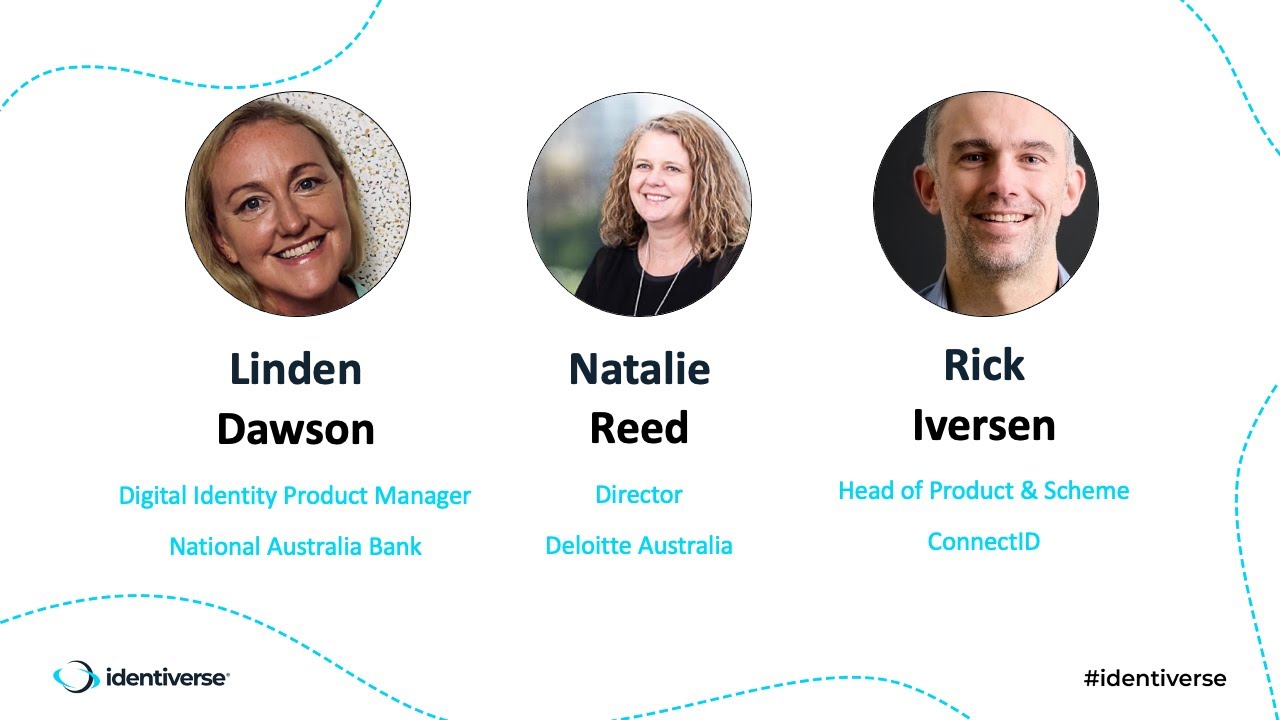 Speakers: Rick Iversen – Australian Payments Plus; Natalie Reed – Deloitte Australia; & Linden Dawson – National Australia Bank
Date: Thursday, June 1, 2023
Location: ARIA Resort & Casino | Las Vegas, NV
Description: In developing customer digital identity for a large enterprise, there is often a long and winding journey to success. Join identity industry professionals discuss their lessons learned in taking National Australia Bank's Digital Identity (via the ConnectID industry initiative) from ideation to experimentation, commercialization and market launch in 2023. Each speaker was responsible for one of these key stages in bringing the financial service provider's customer digital identity to the Australian people, passing responsibility for product leadership from one to another over time. This product-led session will help attendees navigate their own path forward, with helpful tips on developing a vision, strategy, and multi-year roadmap; securing funding and engaging delivery teams; then clearing the way with internal and external stakeholders alike. Whatever stage a customer digital identity program is at — from infancy to maturity — this workshop promises to inspire everyone to believe in the possibility of success with the right vision, strategy, team, and leadership.