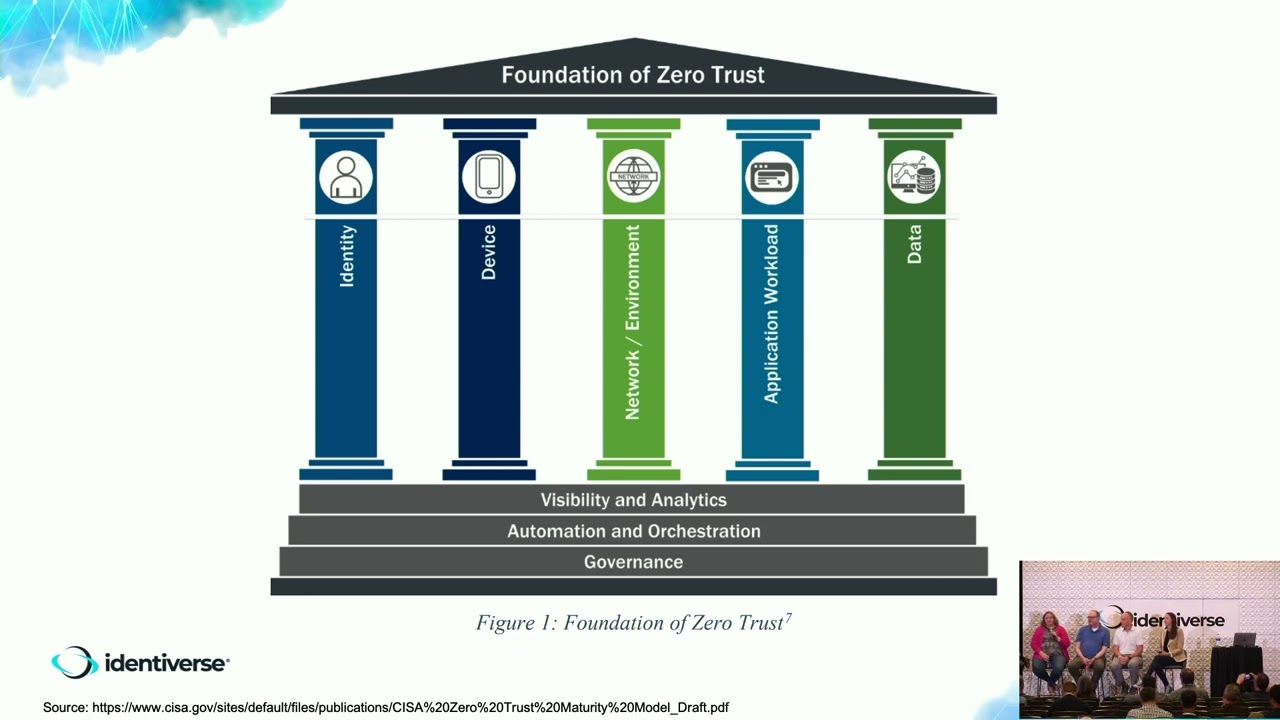 Speakers: Christine Owen, Director, Guidehouse; JJ Harkema, Director of Digital Identity, Easy Dynamics; Tom Clancy, Principal Identity, Credential, and Access Management Engineer, MITRE; Greg Gordon, Vice President, Easy Dynamics; Sarah Villarmarzo, Manager, Easy Dynamics
Date: Wednesday, June 22, 2022
Location: Denver, CO
Description: The "Executive Order on Improving the Nation's Cybersecurity" of May 2021 gave federal agencies 47 action items with associated deadlines to act on. Highlights included moving to multi-factor authentication (MFA), deployment of a Zero Trust Architecture, and continuous monitoring of networks. As the Cybersecurity and Infrastructure Security Agency (CISA) has stated, "Identity is everything now." Agency ICAM programs are thus front and center on delivering on this Executive Order and overall improvement of agency cybersecurity posture.
This session will explore how US Federal agencies are responding to this Executive Order and subsequent Zero Trust guidance. It will share lessons learned, leading practices and other experiences on the journey to Zero Trust in large public sector agencies.