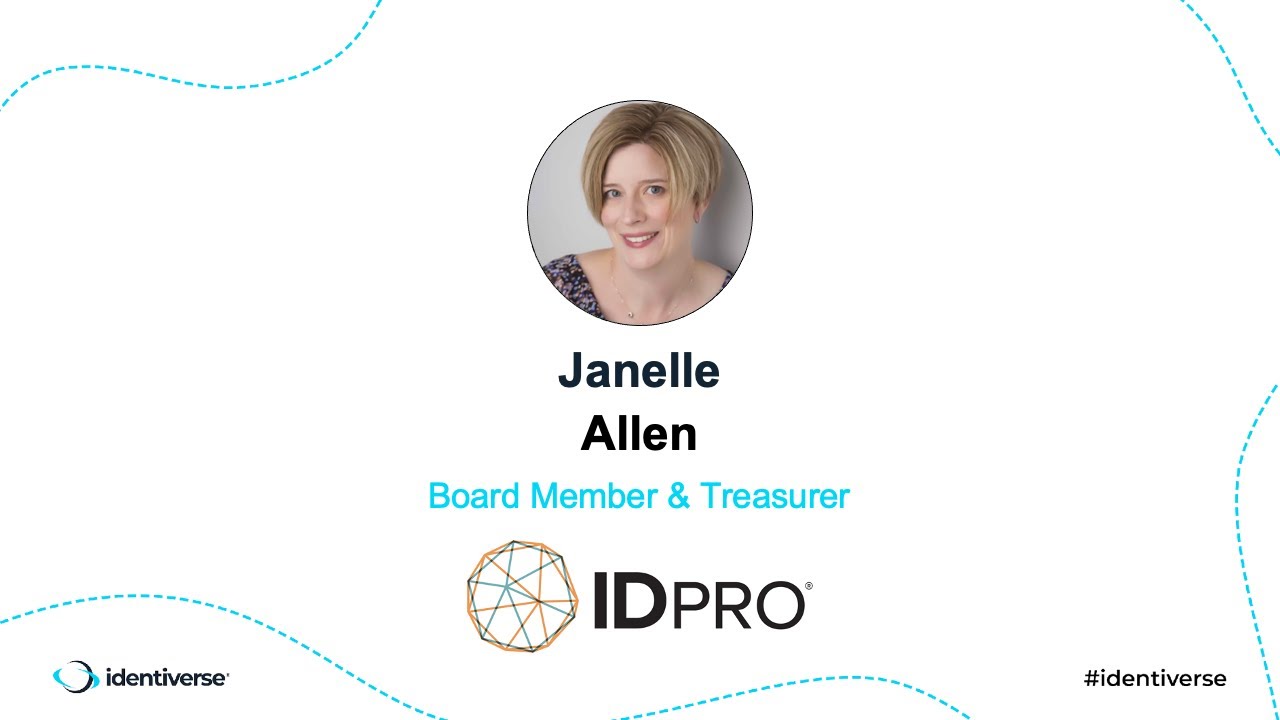 Speaker: Janelle Allen – IDPro Board Member – Cisco – Webex Identity
Date: Wednesday, May 31, 2023
Location: ARIA Resort & Casino | Las Vegas, NV
Description: Becoming an identity professional is not a career someone typically chooses. While some come to this profession by way of a job or position, the identity professional is captivated by solving the identity problems of the human principal and keeps the human at the center of the solution. It is a calling. Discover how you can prepare yourself for your calling with the IDPro® Body of Knowledge and CIDPRO® Certification built by identity professionals for identity professionals and find your community.