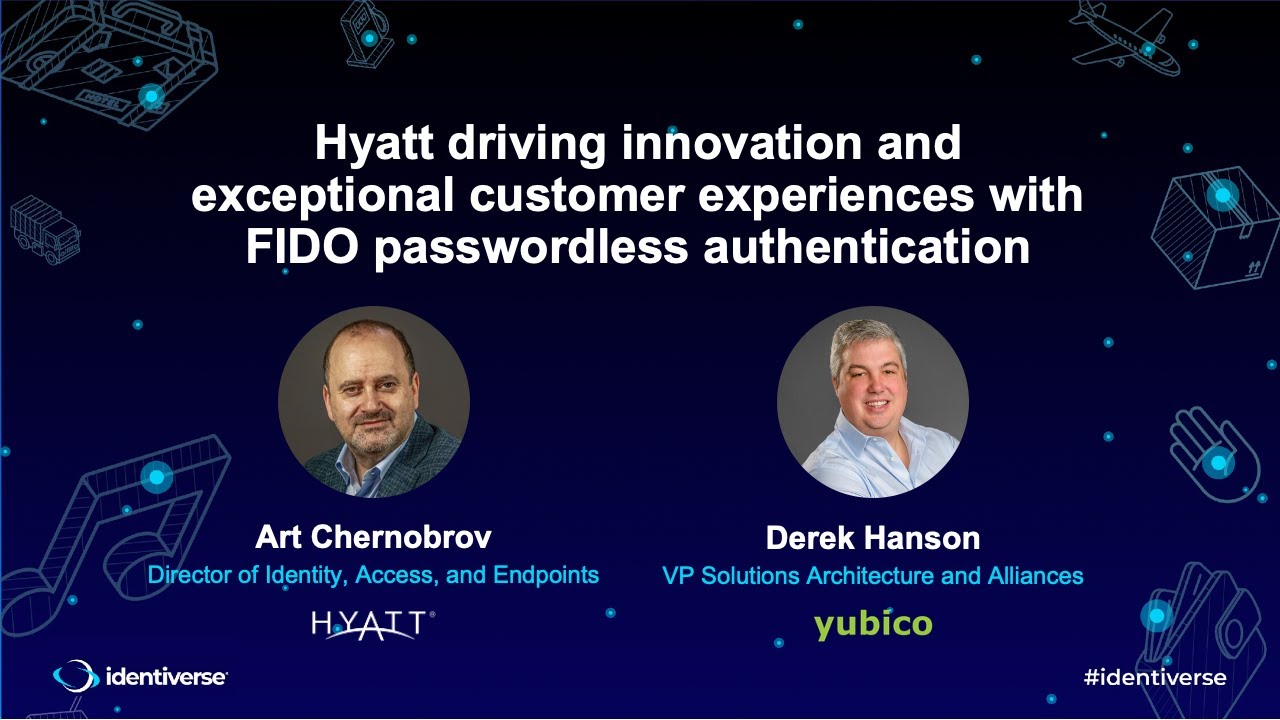 Speakers: Derek Hanson – Yubico & Art Chernobrov – Hyatt Hotels Corporation
Date: Thursday, June 1, 2023
Location: ARIA Resort & Casino | Las Vegas, NV
Description: Across the retail and hospitality industry, the high availability of sensitive data makes organizations a lucrative target for cyberattacks like phishing. These attacks can lead to downtime and subpar guest experiences; more critically, the loss of sensitive customer data can break a business. Arguably, strong cybersecurity and compliance at scale are among the top things that organizations should think of when determining the best ways to drive great guest experiences. To protect against today's sophisticated cyberattacks, strong multi-factor authentication (MFA) should be a first-line defense of any cybersecurity strategy. However, not all MFA is created equal. Legacy authentication in combination with today's hybrid work environment can lead to security gaps and vulnerabilities, increasing risks to the organization. To secure critical data and customer data, a zero trust approach to cybersecurity using phishing-resistant authentication is needed. In this discussion, learn how Hyatt – a leader and innovator across the hospitality industry – modernized its cybersecurity practices to stop phishing attacks and moved to passwordless authentication. All while ensuring the best experiences for their guests, including protecting their sensitive data.