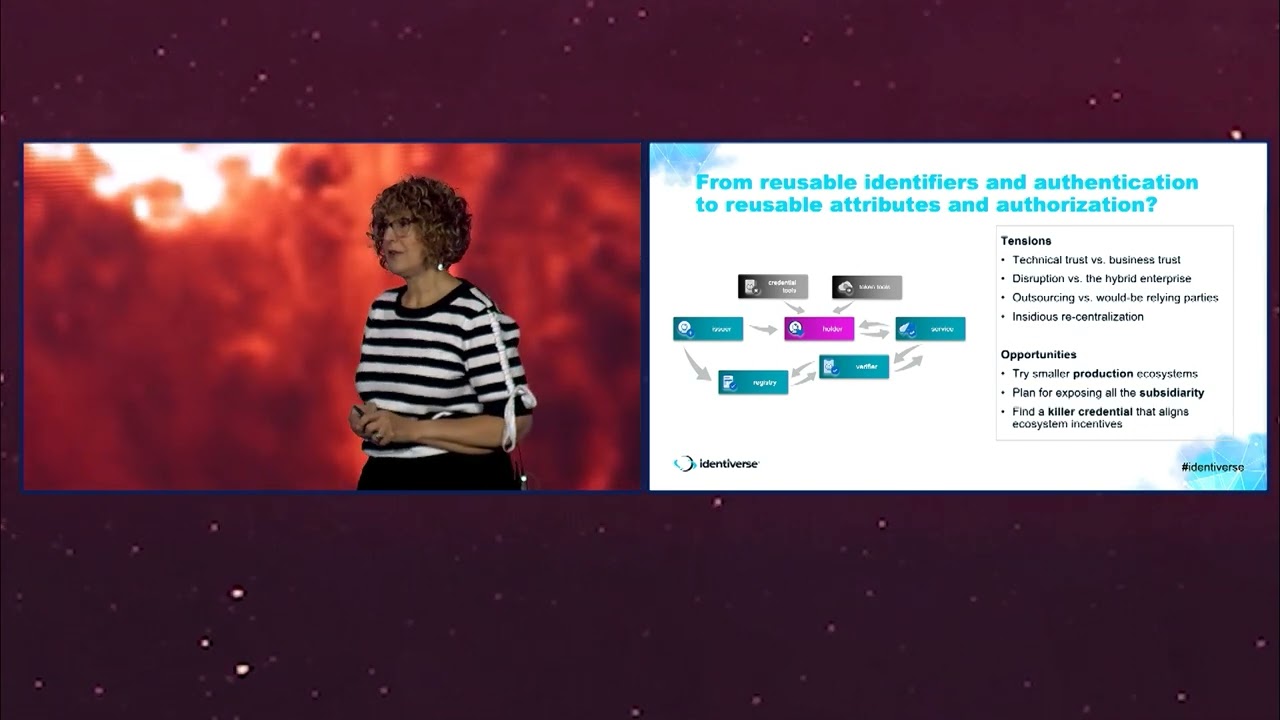 Speaker: Eve Maler, CTO, ForgeRock
Date: Thursday, June 23, 2022
Location: Denver, CO
Description: Digital identity was once a small village. It's now a thriving city, with new layers of opportunity, risk, and complexity. As the reasons grow to do identity — and do it right — what can we say about its hits and misses, and about where it needs to go next?
Join Eve Maler as she explores a framework of Trends, Transients, Tropes, and Transparents in Identity, and discover what's legit hot, what's legit not, what's been memed to death, and what we're missing.