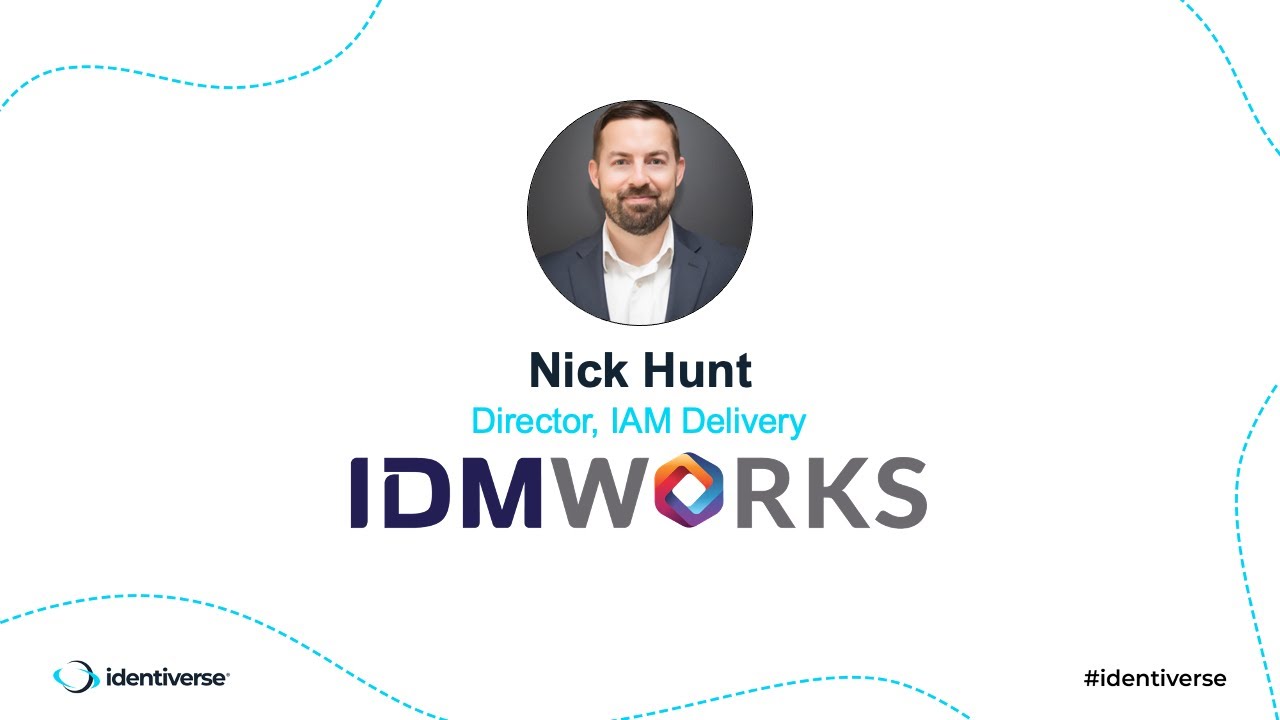 Speaker: Nick Hunt – Director IAM Delivery – IDMWORKS
Date: Thursday, June 1, 2023
Location: ARIA Resort & Casino | Las Vegas, NV
Description: Everyone has Digital Transformation and modernization strategies to address changing needs, rebranding, and focusing growing their business. But, Consumer IAM projects to support this either fall short or are point solutions that don't address the business need. In this presentation we're going to talk through approaches and strategies for modernizing your Consumer IAM program to support current and future business initiatives.