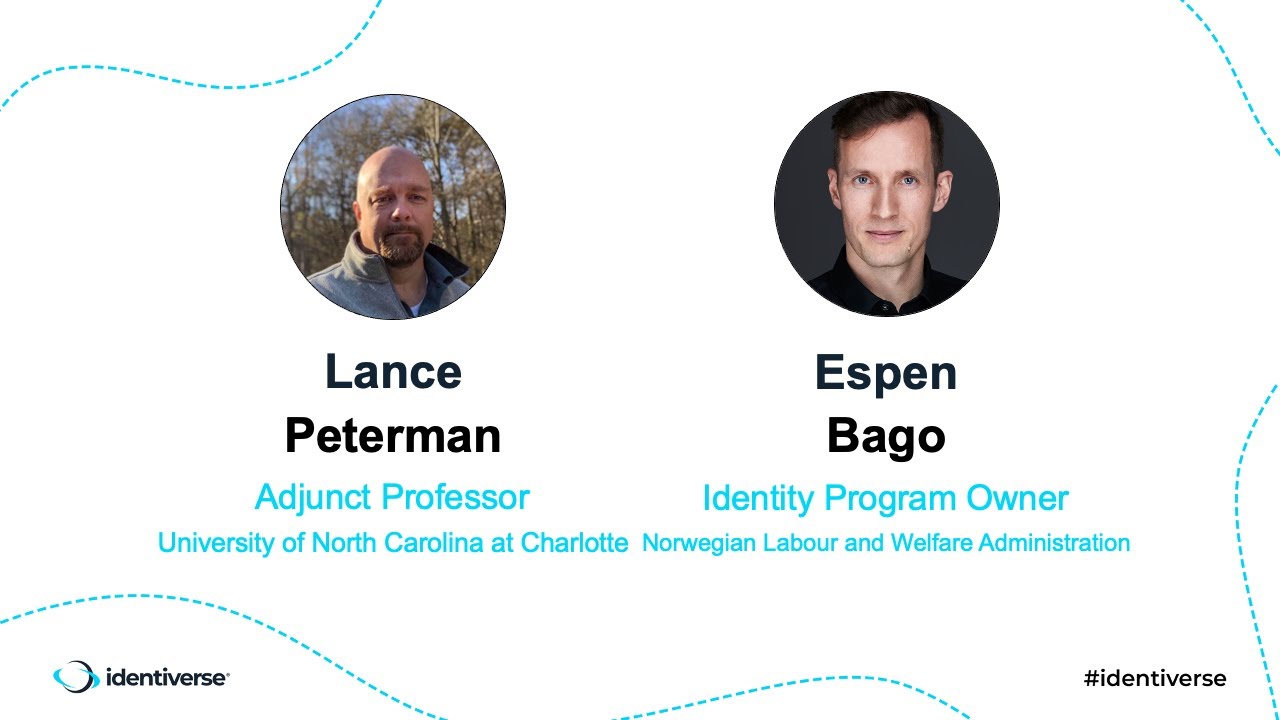 Speakers: Espen Bago – Identity Program Manager – Norwegian Labour and Welfare Admin & Lance Peterman – Director of Identity & Access Management / Professor – Equitable / Univ of North Carolina at Charlotte
Date: Tuesday, May 30, 2023
Location: ARIA Resort & Casino | Las Vegas, NV
Description: You may be newly thrown into the multiverse of identity and/or access management, or you may have been part of it for so long that you either got dizzy or turned cynical. In either case, this introduction to the industry will set you on a straight path to redemption and acceptance into the inner ranks of identity professionals. The introduction will present the different sub-groups comprising identity and access management, attempt to explain and illustrate each of them, and place them in a wider context. Hopefully, we will also be able to help you talk about identity and access with peers and stakeholders in the different situations we often find ourselves in.