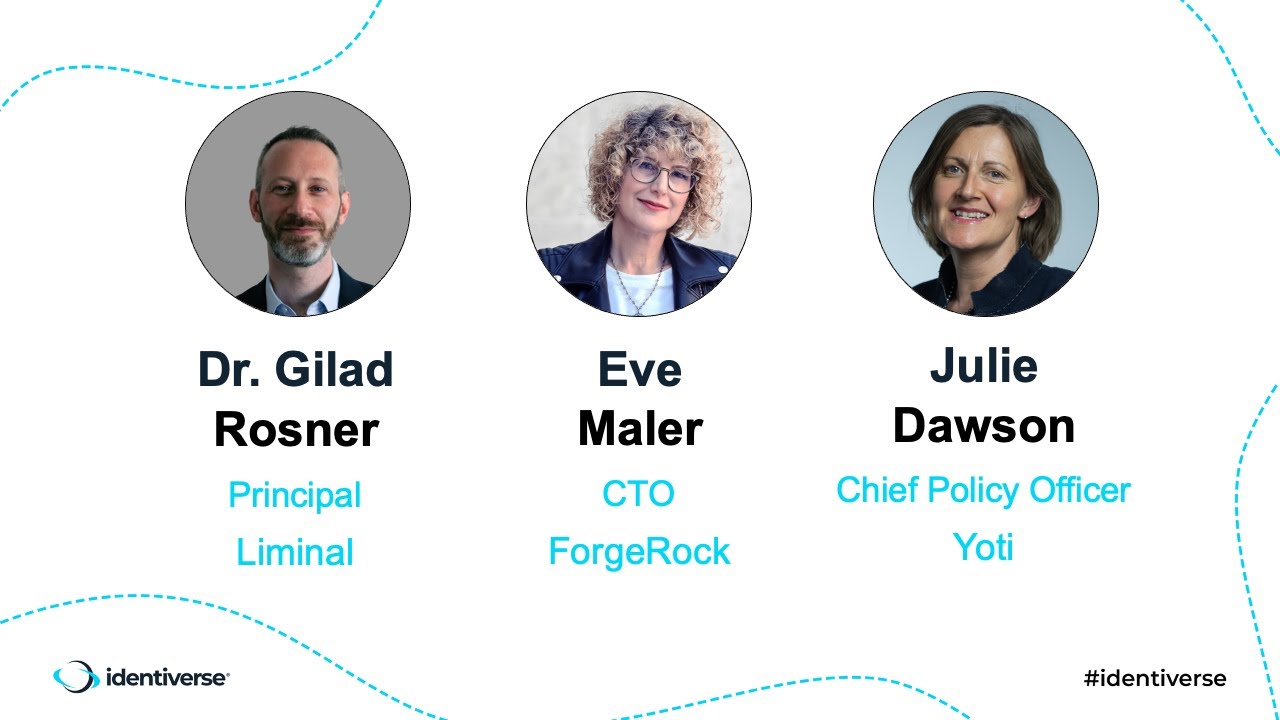 Speakers: Julie Dawson – Yoti; Gilad Rosner – Liminal; & Eve Maler – ForgeRock
Date: Thursday, June 1, 2023
Location: ARIA Resort & Casino | Las Vegas, NV
Description: Digital identity for consumers has been evolving at a rapid pace for over a decade. Mobile devices, voice interaction, biometrics, passive authentication and now passwordless – interaction changes have been flying fast and furious. This panel will focus on the most important trends in consumer digital identity, exploring, among other things, the tension and synergies between security, privacy and convenience, both from the perspective of service offerings and from the consumer's view.