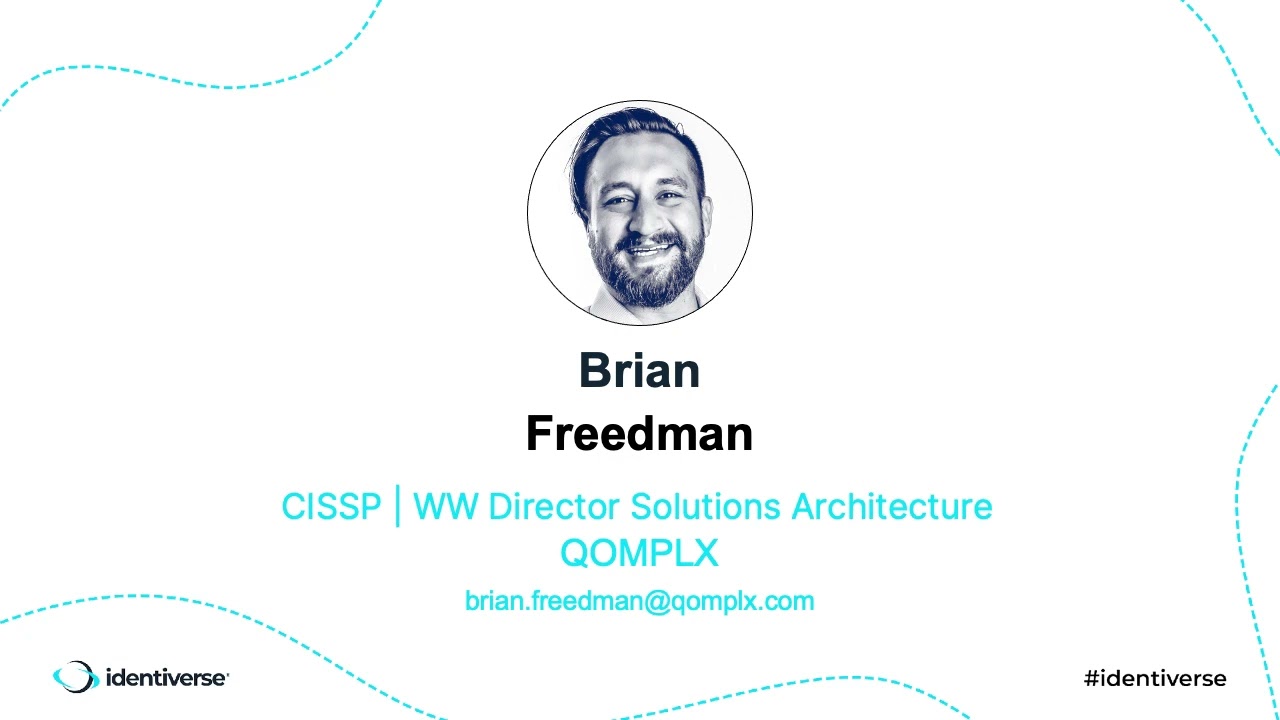 Speaker: Brian Freedman – QOMPLX, Inc.
Date: Wednesday, May 31, 2023
Location: ARIA Resort & Casino | Las Vegas, NV
Description: Organizations have been using traditional security tools such as MFA, SSO, PAM, and CIEM in an attempt to secure identities. These solutions are great, for what they do, but are proven to provide incomplete coverage (service accounts) and fail to secure identities. As a new analyst discipline, "Identity threat detection and response" fills this identity security stack gap across on-premises and cloud identity infrastructure. In this master class, we will cover the inside view of ITDR and how it fits into your existing identity security stack and fills the void left by traditional tools. We will show how attackers have been leveraging identity as a core attack vector and more importantly what can be done to prevent and detect these attacks, along with response recommendations.