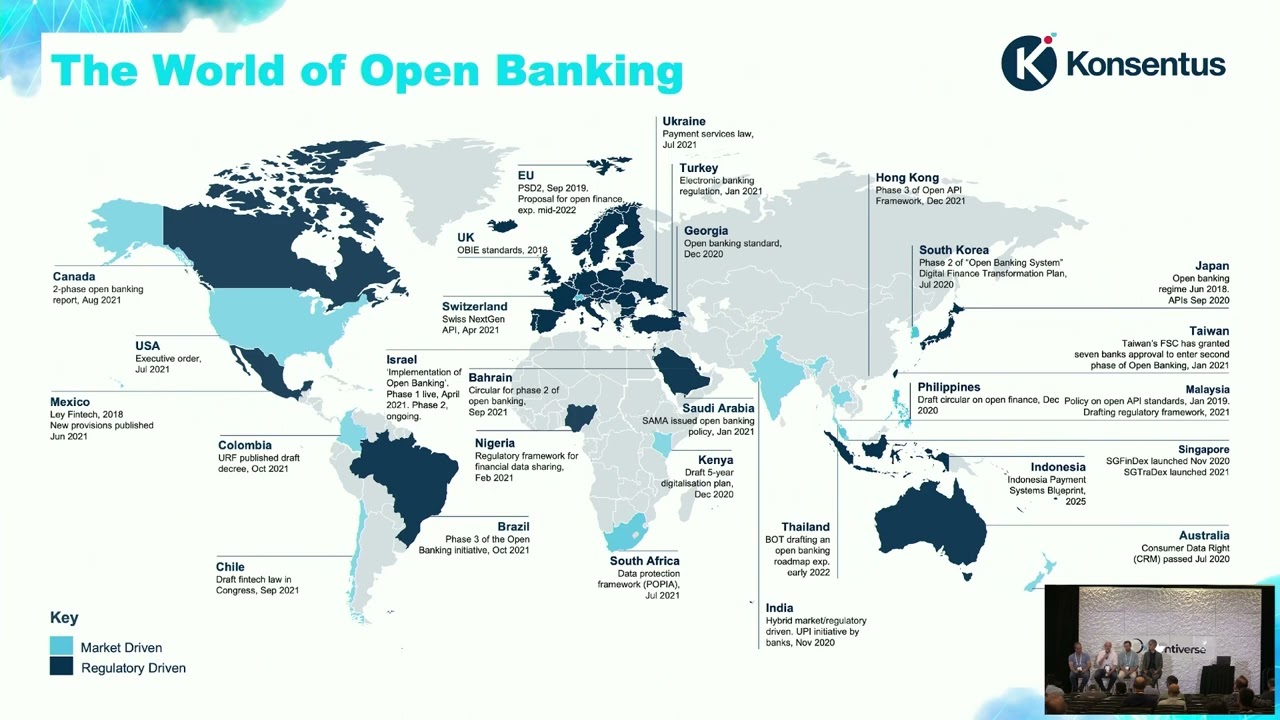 Speakers: Dave Tonge, CTO, Moneyhub; Wesley Dunnington, VP of Architecture, Ping Identity; Ralph Bragg, Chief Technology Officer, Raidiam; Gail Hodges, Executive Director at OpenID Foundation and Special Advisor at California DMV; Nat Sakimura, Chairman, OpenID Foundation
Date: Wednesday, June 22, 2022
Location: Denver, CO
Description: In this session, OpenID Foundation members will share their experiences from implementing Open Banking in the UK, Brazil, Australia and the US. Open standards and certification are being adopted in many markets to improve security, streamline domestic interoperability, enable Open Banking, and keep the door open to enabling Open Data and international interoperability. As Open Banking cascades around the world, regulators and market leaders are working through how to enable it in their markets for the benefits of users and the wider community.