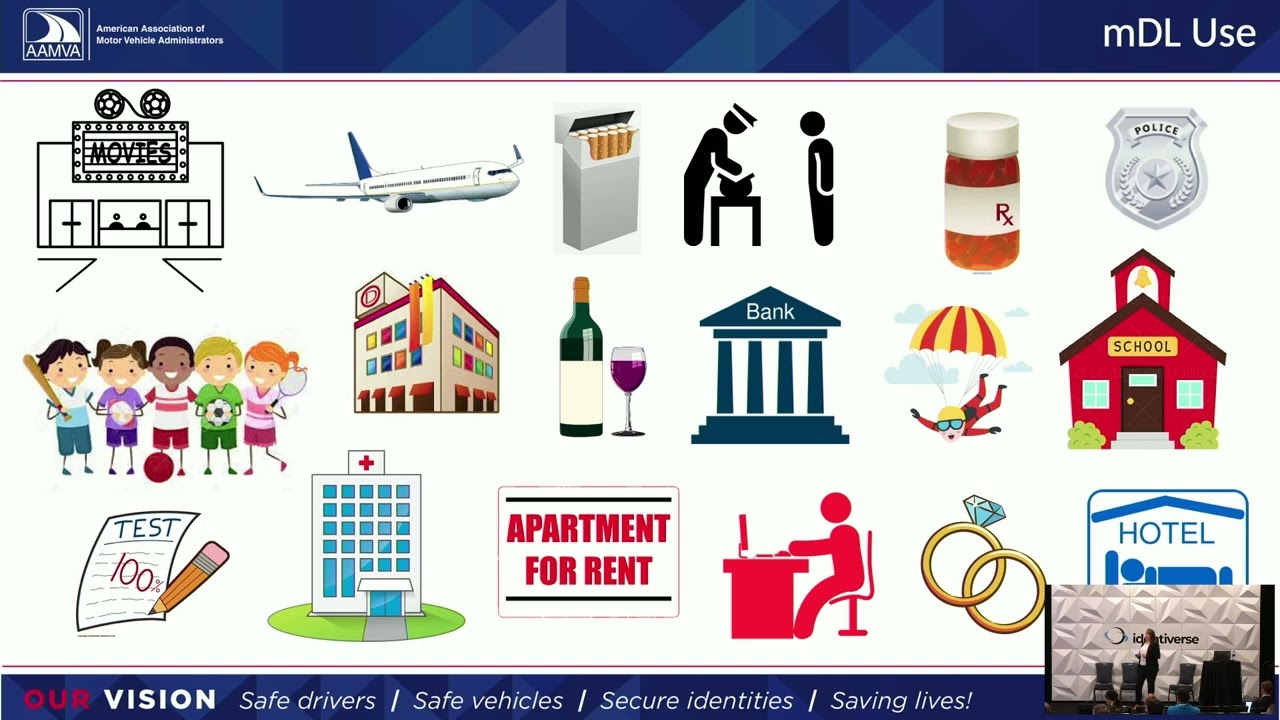 Speakers: Mindy Stephens, Manager, Identity Management, AAMVA
Date: Wednesday, June 22, 2022
Location: Denver, CO
Description: mDL interest is on the rise around the globe, with more issuing authorities beginning to implement solutions. With this increase, mDL holders will expect relying parties to accept them. But how will the relying parties know that they can trust that the mDL they are interacting with was issued by a legitimate issuing authority and that the information has not changed since issuing? This session will answer those questions by discussing the 18013-5 standard that governs mDL, and the additional standards that are being developed to support broader use of the mobile document concept. The session will also review related recommendations from the AAMVA mDL Implementation Guidelines, a document compiled with broad stakeholder input and being used by issuing authorities in the United States and Canada to help guide establishment of their mDL programs.