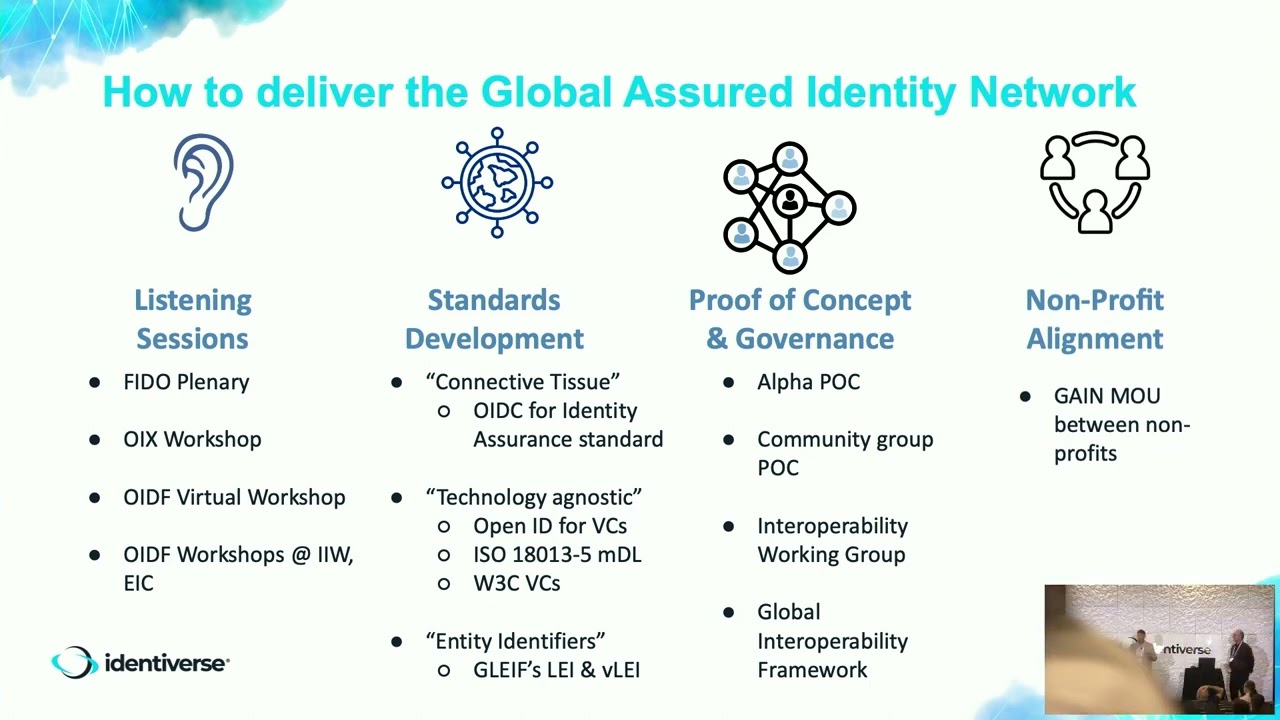 Speakers: Don Thibeau, Director, OpenID Foundation; Nick Mothershaw, Chief Identity Strategist, Open Identity Exchange (OIX)
Date: Wednesday, June 22, 2022
Location: Denver, CO
Description: The 2021 Globally Assured Identity Network White Paper was extraordinary effort of 150 co-authors who proposed a pragmatic approach to the burning business problem of the international interoperability of digital identity. The White Paper was a no-sponsor, pro-bono, open source initiative. In this session, we will report on the 2022 progress of the business, legal, and technical follow-up to the GAIN initiative. This will includes mid-term results from the Open Identity Exchange Global Interoperability Working Group on Trust Frameworks, the OpenID Foundation's Technical Proof of the GAIN Concept (PoC), and the International Institute of Finance Open Digital Trust Initiative. This overview will describe the how GAIN catalyzes solutions based on proven open standards based on OpenID Connect, OAuth and eKYC and Identity Assurance. The discussion will engage Identiverse attendees in a continuing effort to solicit global community input to help GAIN sponsors maximize benefit for all ecosystem participants. GAIN's standards development organizational supporters include the OpenID Foundation, Open Identity Exchange, Global Legal Entity Identifier Foundation , The Cloud Signature Consortium, the FIDO alliance and the International Institute of Finance.