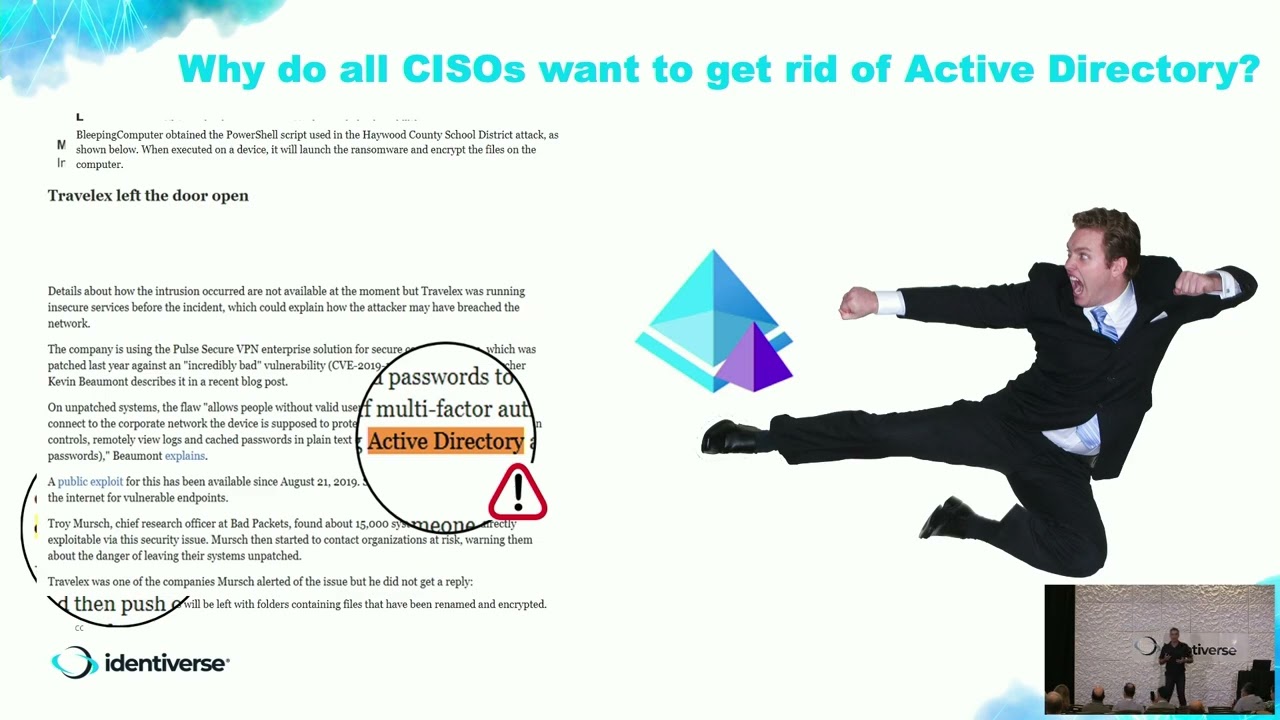 Speaker: Sylvain Cortes, Security Strategist, Tenable
Date: Thursday, June 23, 2022
Location: Denver, CO
Description: In this session, we will answer a question that everyone is asking: "Can we really get rid of Active Directory in the cloud era?" In conversations with many CISOs and CTOs, it has become clear that the future of Active Directory is constantly being questioned, there is a lot of confusion about what strategy to take. As Active Directory is currently experienced as a huge pain in most organizations, many dream of being able to eliminate this classic entry point for Malware and Ransomware within their IT ecosystem. In fact, 85% of organizations are using the cloud in hybrid mode, indicating a massive adherence to on-prem technologies and legacy directories such as Active Directory or LDAP.
It is therefore time to define which strategy corresponds to each organization, and to explore together the technical and functional avenues to eventually eliminate Active Directory, even within a very large international organization. In this session, we will explain what the new Cloud solutions are offering to replace Active Directory, such as DIRaaS offerings, and determine together if it is time to cut the umbilical cord with Kerberos and LDAP.