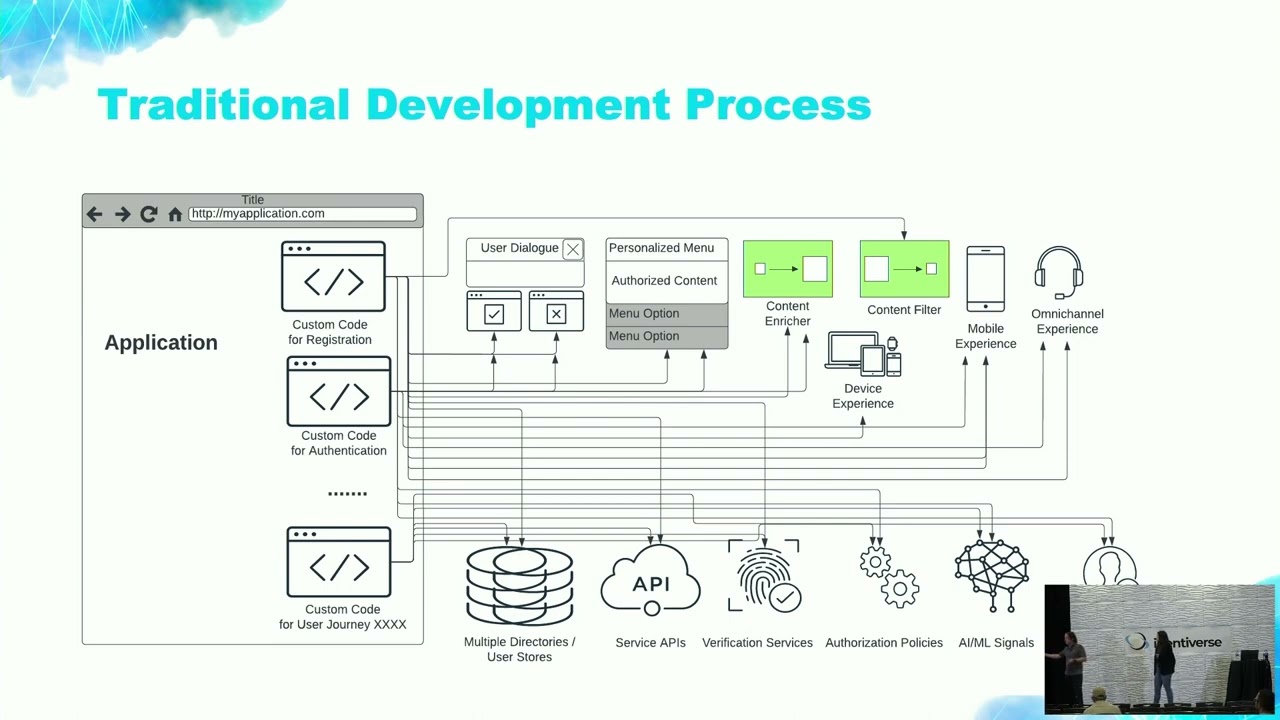 Session Title: Ping Identity Masterclass: Componentizing IAM Journeys via Orchestration to Revolutionize Your Development Process
Speakers: Michael Sanchez, Principal Technical Architect, Ping Identity; Remy Lyle, Sr Director, Technical Enablement, Ping Identity
Date: Wednesday, June 22, 2022
Location: Denver, CO
Description: Come join presenters Remy Lyle and Michael Sanchez from Ping Identity as they walk through this notion of "componentizing" your identity and access management journeys through orchestration, and how it can rapidly revolutionize development cycles. See firsthand how this approach has shortened what would have taken months of custom code into a matter of weeks and days for Ping Identity's own business processes. Learn how it can help you revolutionize your own development team!