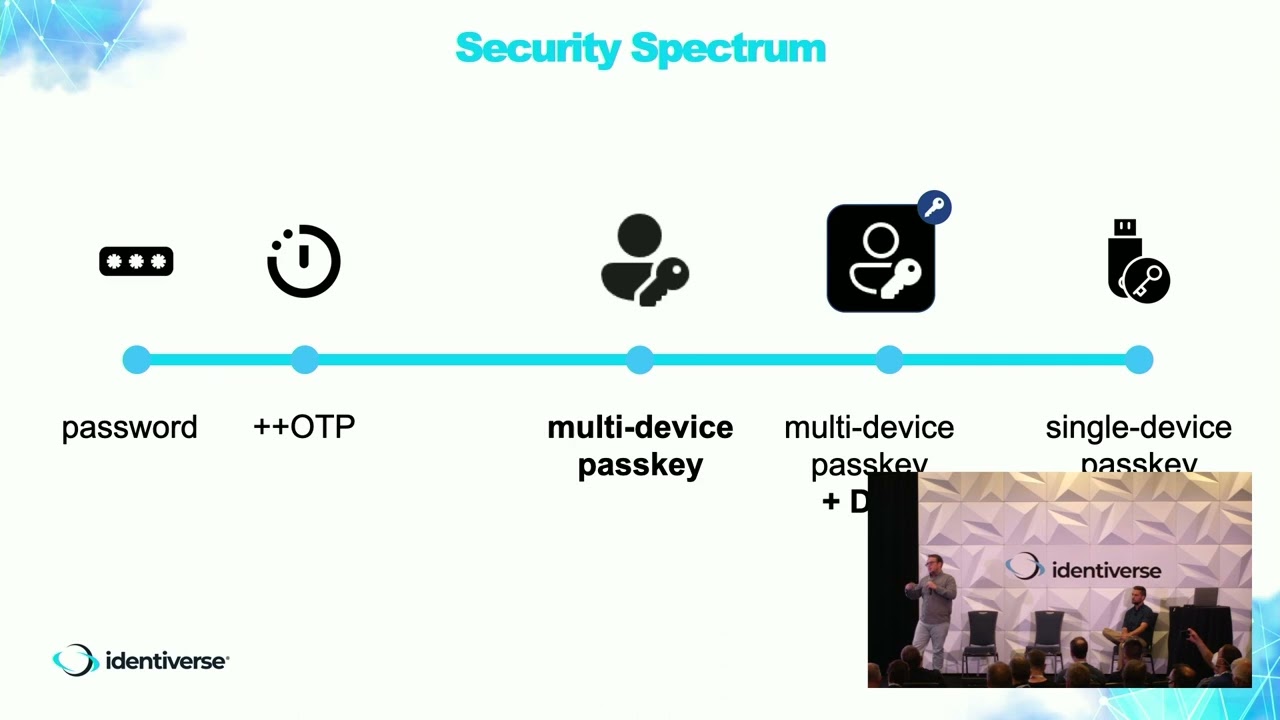 Speakers: Tim Cappalli, Identity Standards Architect, Microsoft; Scott Bingham, Senior Program Manager, Microsoft
Date: Tuesday, June 21, 2022
Location: Denver, CO
Description: What would it take to rid the world of passwords? This question has been asked for many years and led to standards like U2F, UAF, FIDO2, and WebAuthn. We're now in 2022, adoption is still low, and 2FA phishing is on the rise. As an industry, we have all the pieces and plumbing, so how do we enable strong, phishing-resistant authentication for the masses who don't have security keys? Join us for a look at the evolving landscape for strong, phishing-resistant authentication and a deep dive on passkey, the experiences it enables, and the standards that are making it possible. We'll also dig into the security properties that enable passkeys to be used across consumer and enterprise use cases.