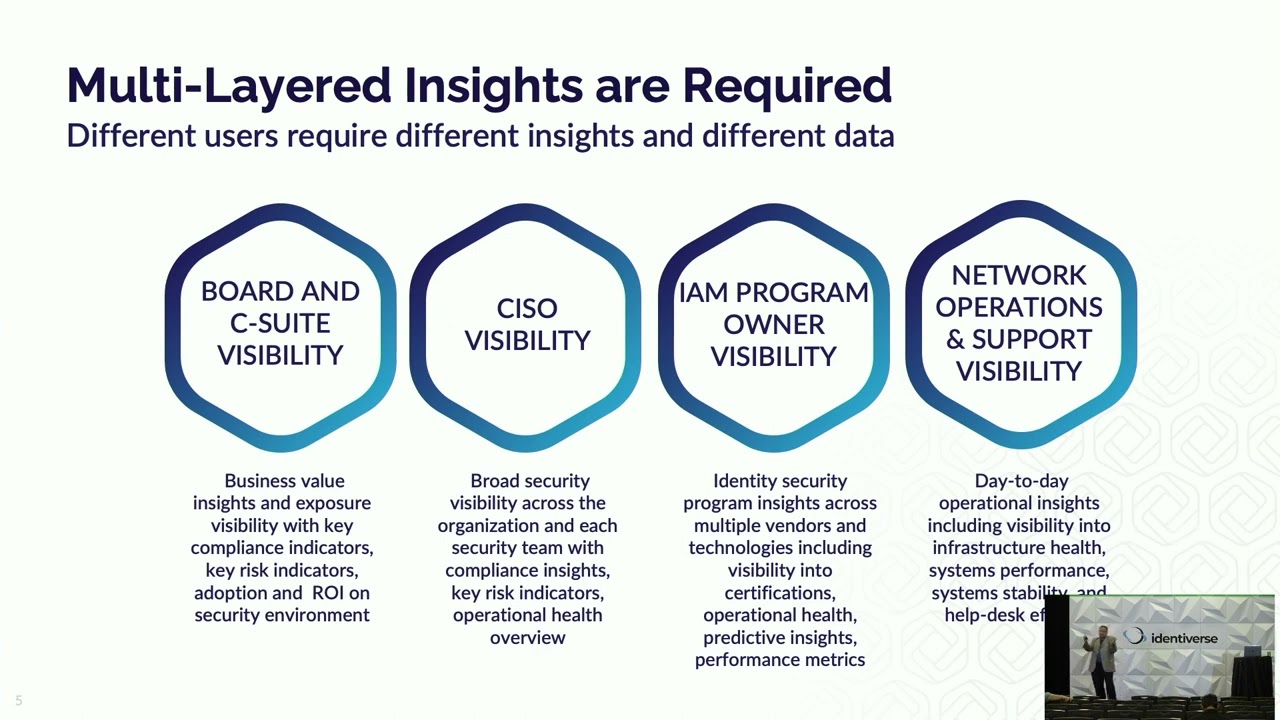 Speakers: Sean Harris, VP of Field Operations, IDMWORKS; Chris Smith, Senior Director Solution Architecture, IDMWORKS
Date: Thursday, June 23, 2022
Location: Denver, CO
Description: For many modern organizations, an Identity Management program is built using a growing number of different technologies from a large number of vendors. In this Best of Breed deployment model, the information you need to understand the success of your overall program needs to come from an increasing number of data sources. Each piece of information is provided in different formats, and is typically out of date by the time all of the information is aggregated into a report that can tell the whole story. This problem is made more complex by the fact that different roles within your organization require a different level of data. Modern Identity Management programs require a new level of real-time, cross-technology insights to better tell the story of how successful the program is in addressing your unique business requirements. In this session, you will see a unique perspective on how to gather key data elements from the products you are using to manage Identities and their Access – and present that information in a way that provides key stakeholders the insights they need to know that Identity-Based Risk is being addressed.