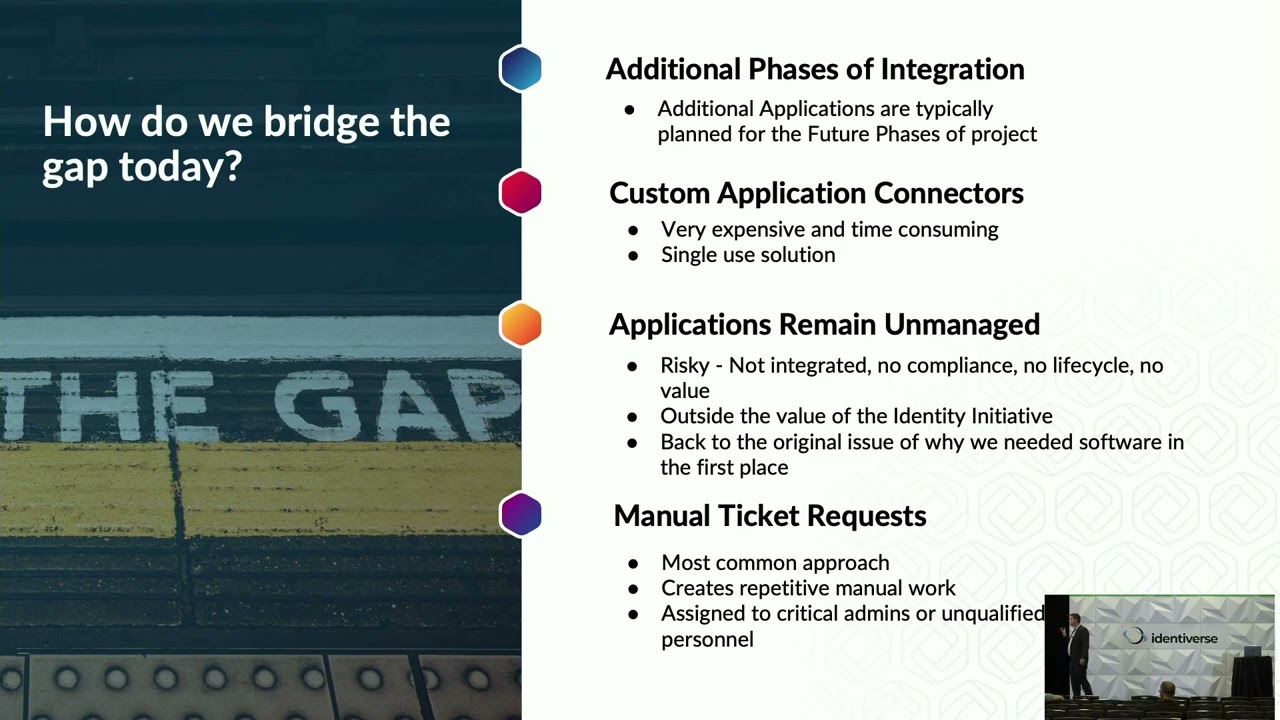 Speakers: Sean Harris, VP of Field Operations, IDMWORKS; Chris Smith, Senior Director Solution Architecture, IDMWORKS
Date: June 23, 2022
Location: Denver, CO
Description: In today's rapidly evolving business environment, companies are making large investments in SaaS applications to keep pace with the speed of change. Unfortunately, with a large number of disparate applications, the complexity of managing to a cyber security standard is greatly increased. In a growing number of situations, some of these applications remain outside the reach of Identity Management deployments and therefore increase the difficulty of providing safe & secure access to the user communities that rely on these technologies. The result is Manual Administration tasks to create the required access needed by the user community to provide value to the business. In this session, you will learn how to leverage Automated processes to simplify the administration, integration, and management of the applications in your environment that are currently outside the reach of your Identity Management program.