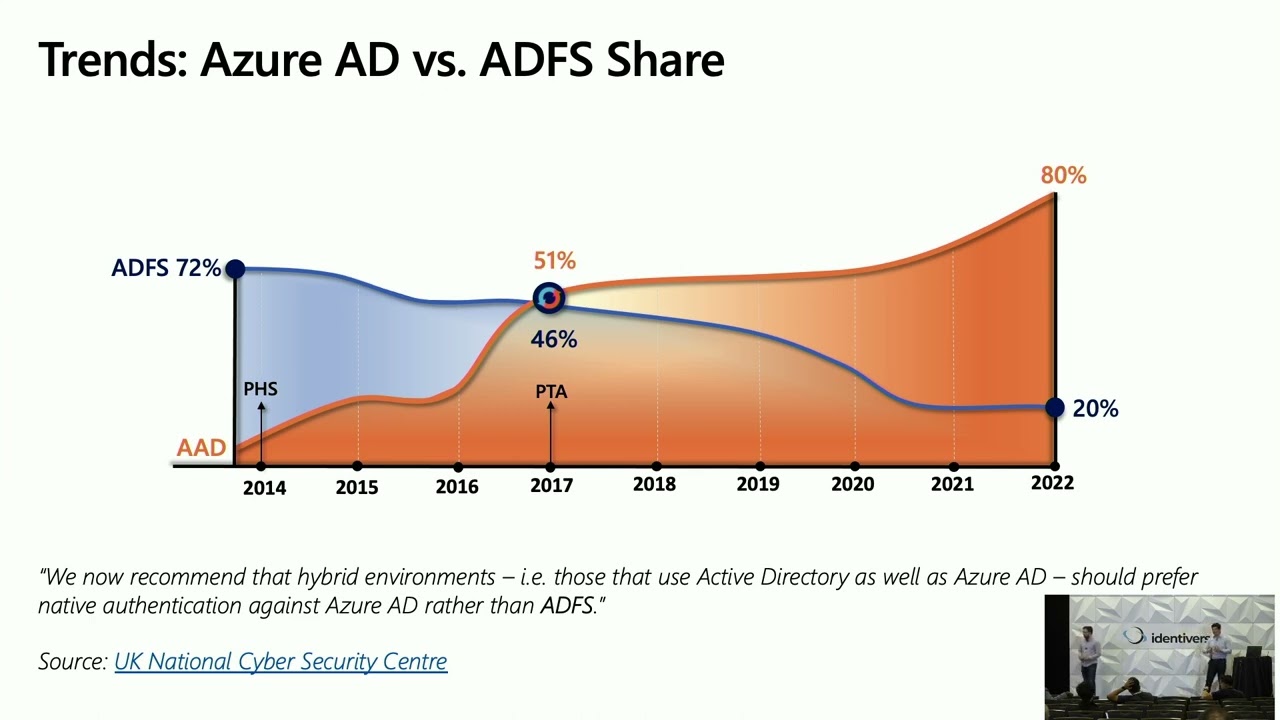 Speakers: Ramiro Calderon, Principal Program Manager, Microsoft; David Gregory, Principal Product Manager, Microsoft
Date: Thursday, June 23, 2022
Location: Denver, CO
Description: Since our last Identiverse session on this topic back in 2020, organizations were compelled to accelerate their digital transformation to adapt to a new normal of "work from anywhere", "on any device". This experience exposed the challenges of using an on-premises federation servers like AD FS as the control plane for enterprise applications. Come join Microsoft product group for an interactive session where we will discuss the latest trends on cloud-first authentication with Azure AD, what motivated enterprises around the world to migrate off of federation, and the investments Microsoft is making to accelerate and simplify this journey.