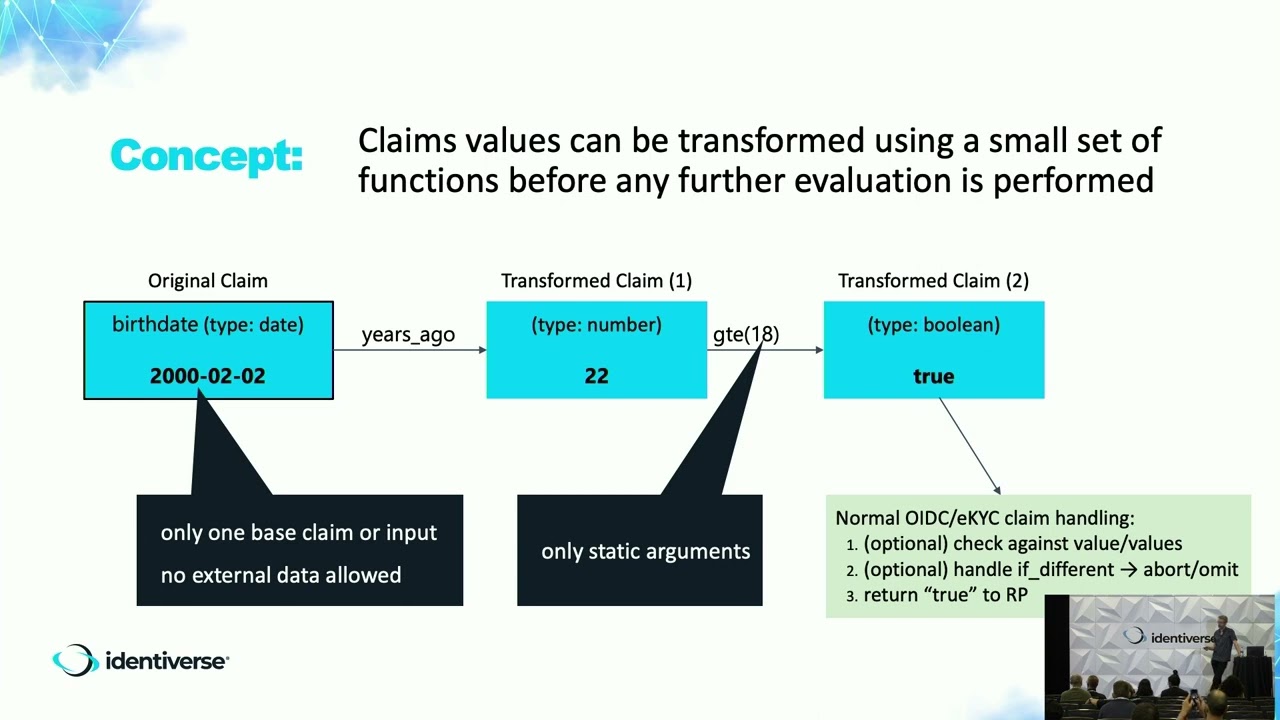 Speakers: Mark Haine, Director, Considrd.Consulting Ltd; Daniel Fett,
Security Researcher, Yes.com
Date: Friday, June 24, 2022
Location: Denver, CO
Description: At the start of 2019, the OpenID Foundation established a working group to develop a specification for communicating assured digital identities and metadata about the assurance processes. The core of that effort has become "OpenID Connect for Identity Assurance" and it is ready for wider implementation. There are other drafts emerging from that working group, including the "Advanced Syntax for Claims" which, among others, enables greater data minimization in OpenID Connect. This presentation will introduce both of these specifications and their status.