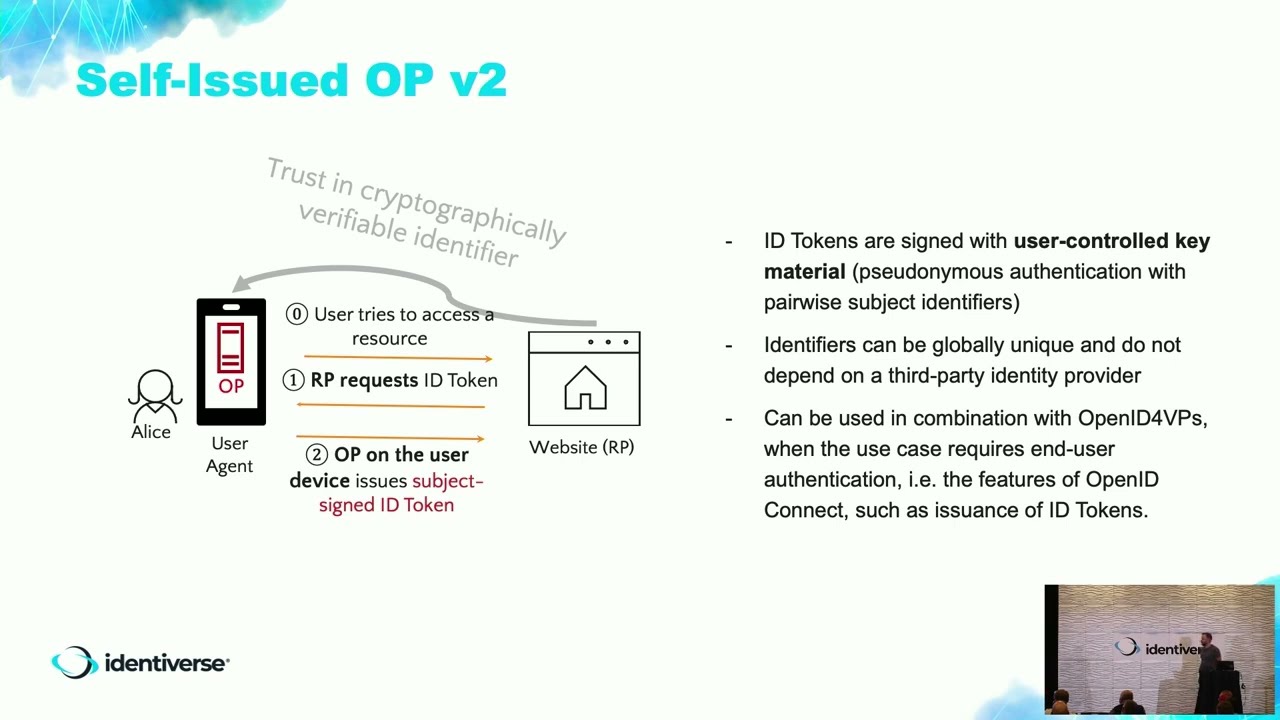 Speakers: Kristina Yasuda, Identity Standards Architect, Microsoft; Torsten Lodderstedt, CTO, Yes.com
Date: Thursday, June 23, 2022
Location: Denver, CO
Description: The OpenID Connect for Self-Sovereign Identity (OIDC4SSI) protocols are facilitating significant adoption of Self-Sovereign Identity (SSI), empowering individuals to take control of their own identity. By using OpenID Connect, a cornerstone of modern Identity systems as the foundation, OIDC4SSI ensures that SSI applications are trusted, secure, interoperable, and easy to deploy. For that reason, OIDC4SSI specifications are already being adopted and deployed in a number of implementations, rapidly becoming the foundation of many Self-Sovereign Identity solutions. OIDC4SSI consists of three specifications: Self-Issued OpenID Provider v2 (SIOP v2), OpenID Connect for Verifiable Presentations (OIDC4VP), and OpenID Connect for Verifiable Credential Issuance (OIDC4VCI). They enable existing OpenID Connect Relying Parties to receive W3C Verifiable Presentations and existing OpenID Connect OpenID Providers to issue W3C Verifiable Credentials. In this session, we will discuss use cases motivating the work, how these protocols solve the problems, what challenges remain, and how they have come together to weave a web of trust for Self-Sovereign Identity.