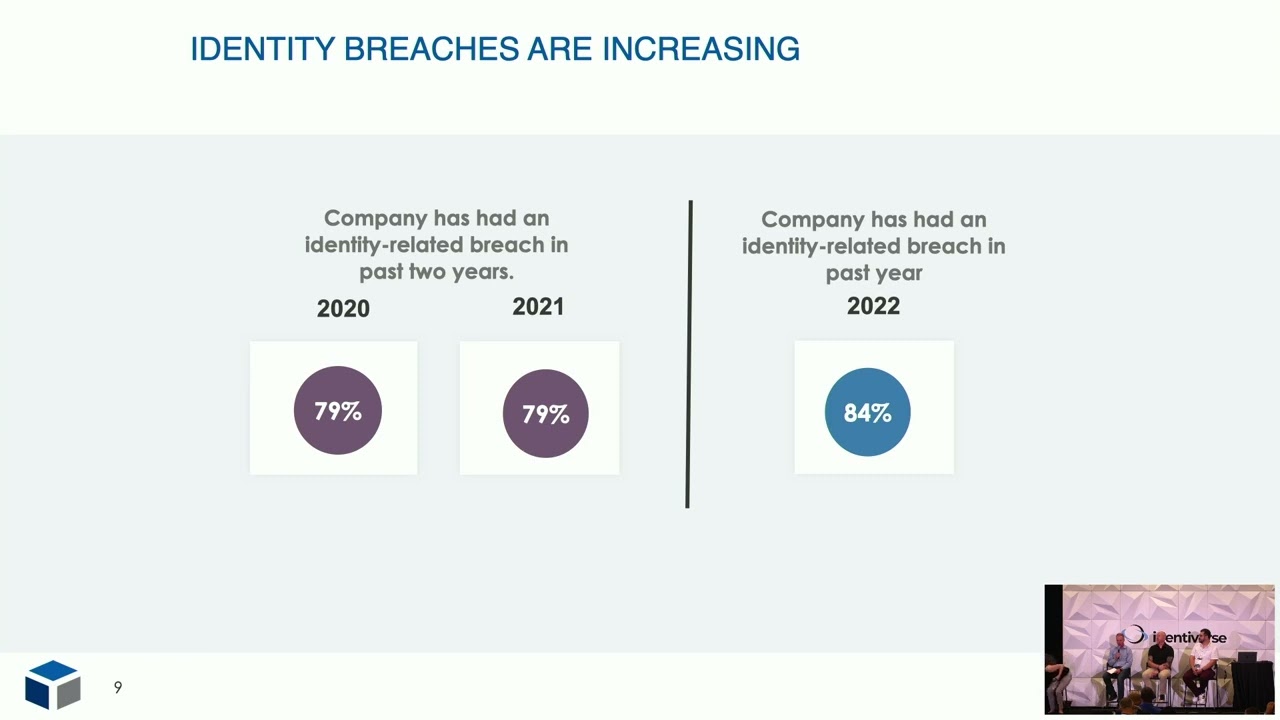 Speakers: Tom Sheffield, Sr Director, Cybersecurity, Target; Richard Bird, Chief Product Officer, SecZetta; Julie Smith, Executive Director, Identity Defined Security Alliance,; Diane Hagglund, Founder & Principal, Dimensional Research; Carlos Garcia, Senior Principal Architect, Optum
Date: Wednesday, June 22, 2022
Location: Denver, CO
Description: In spite of transitioning to a fully remote workforce almost overnight as a result of the pandemic, according to the "2021 Trends in Securing Digital Identities" report, 79% of organizations suffered an Identity-related breach within the last two years. Surprisingly, this response is identical to the results of a similar 2020 survey conducted pre-pandemic, which would seem to be an unexpected win given the drastic changes to how we live and work. As 97% of organizations planned to invest in Identity-centric security outcomes in 2021, will we finally see a downward trend?
The third annual Trends in Security Digital Identities report, to be published in June 2022, sponsored by the Identity Defined Security Alliance and conducted by Dimensional Research, will examine the progress that is being made in defending against Identity-related attacks and the internal and external factors that are enabling, and impeding. In this panel session, the results of the survey will be revealed and debated, with key topics to include: how Identity is being used in ransomware attacks; how organizations use cyber insurance to shore up IAM practices; and how Identity-first organizations are reducing the risk of Identity-related breaches.