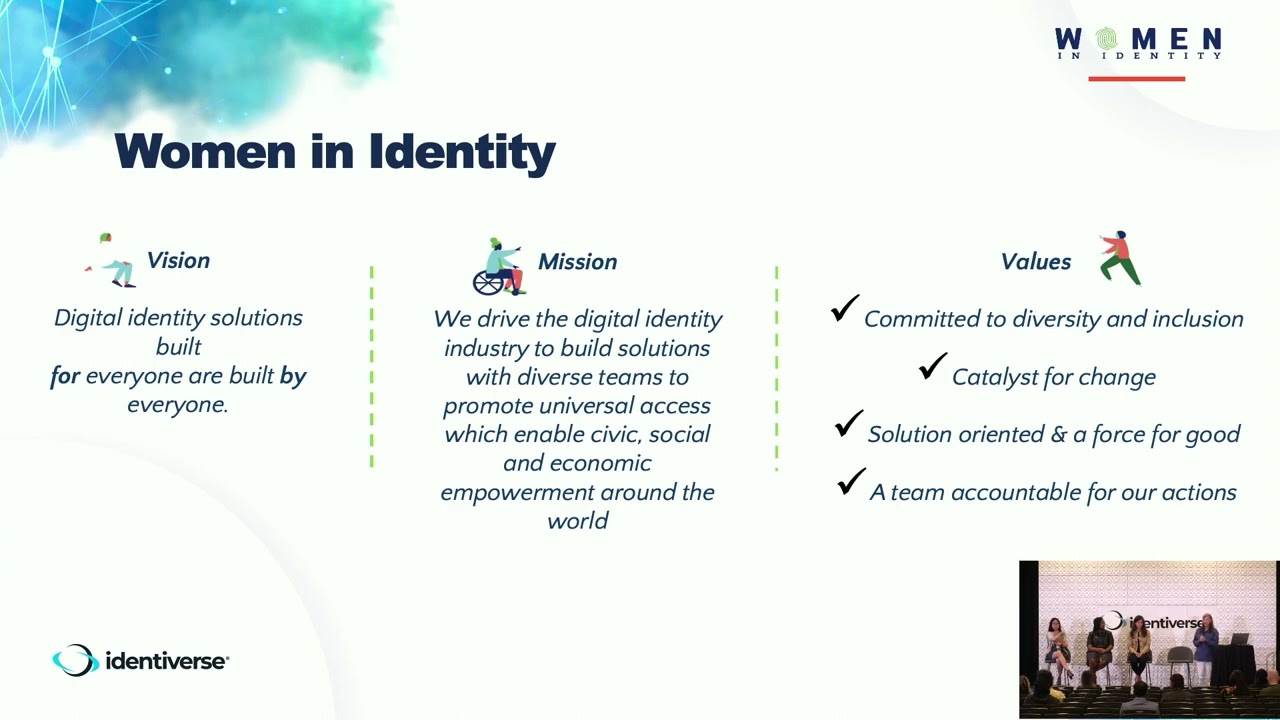 Speakers: Kay Chopard, Executive Director, Kantara Initiative; Teresa Wu,
Leadership Team, Women in Identity; Kim Sutherland, US Board of Directors
Women in Identity: Rola Turk, Senior Director Identity & Access Management Operations, Analytics & Governance Global Cyber Security, RBC
Date: Thursday, June 23, 2022
Location: Denver, CO
Description: Historically marginalized populations continue to make up a disproportionately small percentage of identity teams and leadership. Why are we not making more progress? How can managers help drive change, how can allies support diversity initiatives, and how can women navigate the challenges of working in a male-dominated industry? This panel will discuss innovative approaches to incorporating diversity, equity, and inclusion in the hiring and retention process. The panel will also bring information about what works and what doesn't based on research as well as experience. Please bring your questions for our panel of experts.