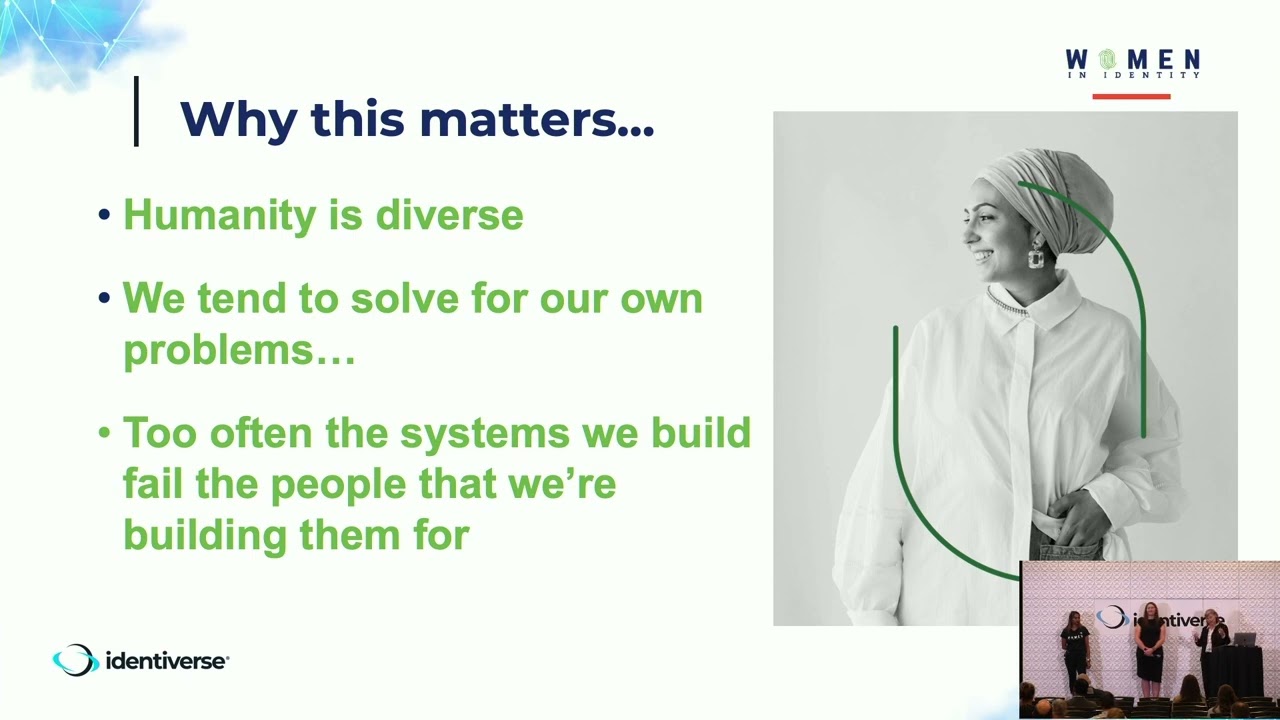 Speakers: Kay Chopard, Executive Director, Kantara Initiative; Melissa Carvalho, Canadian Ambassador, Women in Identity; Kate Oldham, Executive Director, Women in Identity
Date: Wednesday, June 22, 2022
Location: Denver, CO
Description: The cornerstone of the digital world is trust, and the key to that experience is a secure and verifiable digital identity. More than one billion people worldwide lack a basic verifiable identity. Without recognizable and consistent proof of identity, there can be no digital financial, health, or citizen inclusion.
Women in Identity is a not-for-profit organization championing diversity and inclusion in the Identity sector. The Women in Identity "Code of Conduct" initiative was established to set guiding principles and an implementation framework for organizations that are designing, developing and/or deploying digital identity systems. Through this presentation and panel discussion, the Women in Identity team will discuss how the "Code of Conduct" initiative has provided a unique opportunity to ensure that identity products of the future can work for everyone. Our panel discussion will provide practical and pragmatic methods to becoming a truly inclusive sector.