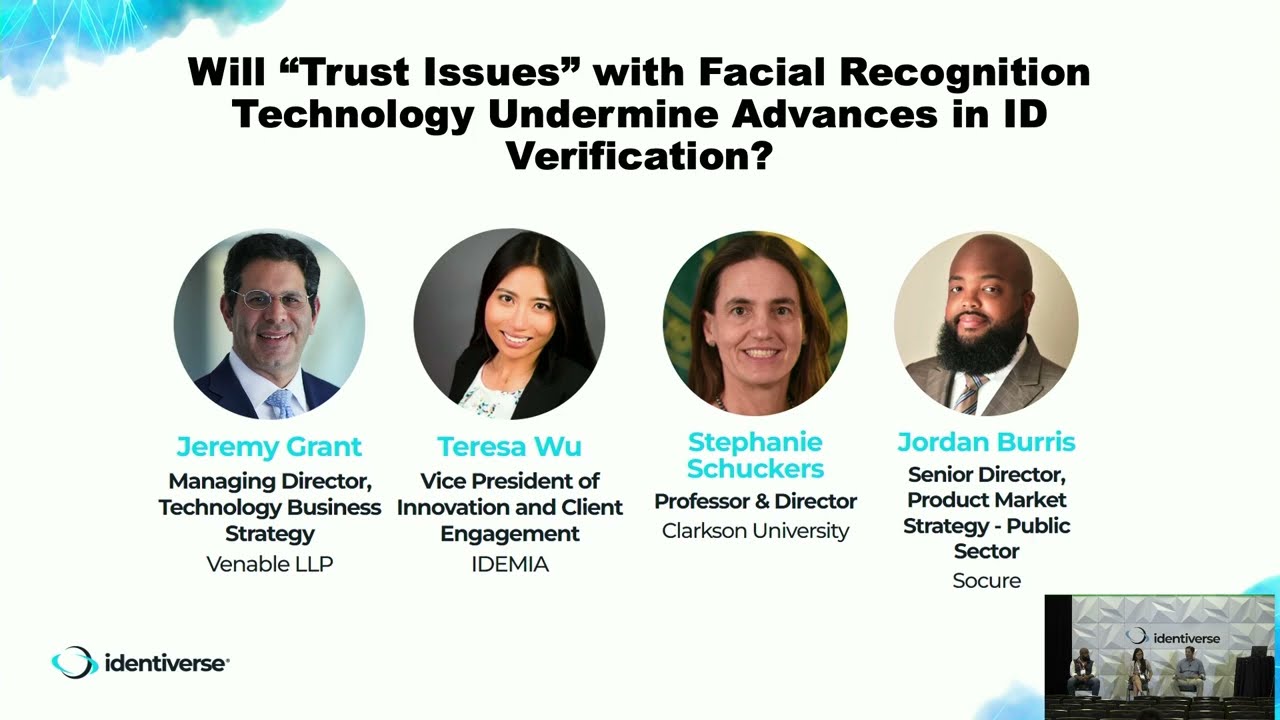 Speakers: Jeremy Grant, Managing Director, Technology Business Strategy, Venable LLP;
Teresa Wu, Leadership Team, Women in Identity; Jordan Burris, Senior Director, Product Market Strategy – Public Sector, Socure
Date: Thursday, June 23, 2022
Location: Denver, CO
Description: The last two years have seen a flurry of attention focused on facial recognition technology among the press, advocates, and policymakers, with increasing concern focused on the idea that this technology is biased and that use of it will thus lead to inequitable outcomes. While most of the attention has been focused on surveillance applications of FR, some efforts have also focused on ID verification use cases — particularly as new tools such as "selfie match" become more commonly used in remote ID proofing. This panel will explore some of the real and perceived issues with FR, as well as potential paths industry and government can take to address concerns about bias and ensure that the technology is used in a way that benefits everybody.