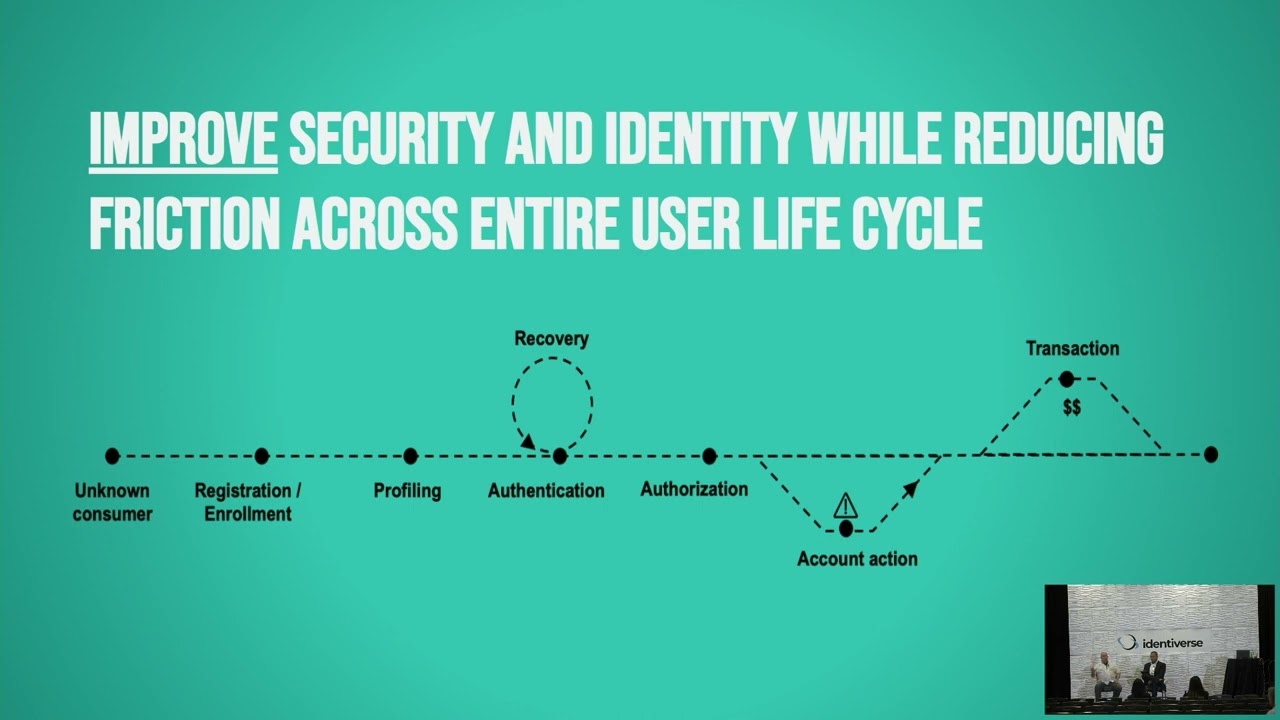 Session Title: Transmit Security Presents: Passwordless Authentication for Customers Depends on the Many Journeys They Will Take
Speakers: Rob Davis, SVP, Digital Identity Services, Citizens Bank; Craig Currim, Field Chief Technology Officer, Transmit Security
Date: Thursday, June 23, 2022
Location: Denver, CO
Description: The promises of passwordless are obvious for both workforce and customer constituencies: better security, reduced risk of ATO fraud, and smoother experience. But the passwordless approach for each is fundamentally different, in large part because the journeys or flows that your customers will take are unique. In this fireside chat between Rob Davis, SVP and Director of Digital Identity Services and Delivery for Citizens, and Craig Currim, SVP of Solutions Engineering for Transmit Security, will talk about those journeys, why they present unique challenges for passwordless CIAM, and what they mean for your identity ecosystem.
Key Takeaways: The success of passwordless customer authentication depends on anticipating, understanding and building for the many customer scenarios that will occur 100% customer adoption of passwordless is possible only when all scenarios are addressed and you take a what's-right-for-the-customer approach There are X common scenario types that frustrate many passwordless approaches and result in solutions that still depend on reusable passwords at certain points in customer journeys When evaluating passwordless solutions, evaluate carefully for their ability to handle these scenarios and a proven track record of handling complex use cases.