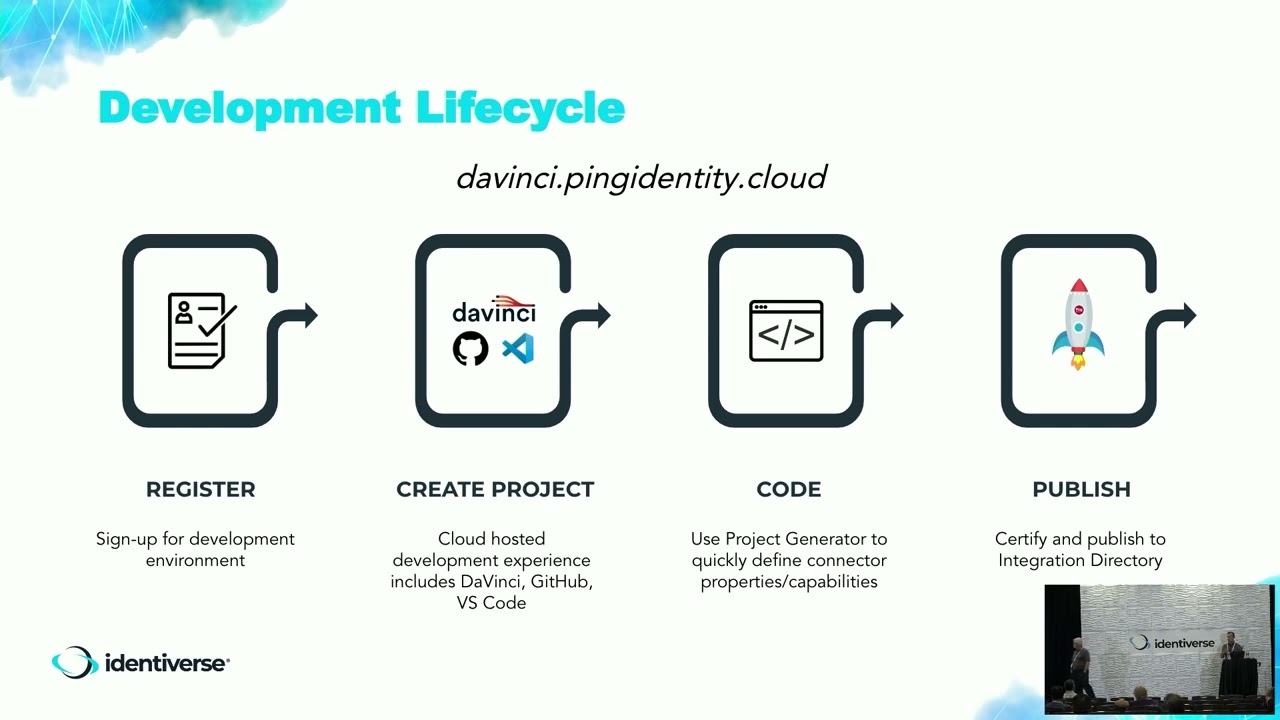 Speakers: John DaSilva, Technical Enablement Architect, Ping Identity; Glen Morgan, Principal Solutions Architect, Ping Identity
Date: Wednesday, June 22, 2022
Location: Denver, CO
Description: Orchestration is about tying together various services to provide a seamless experience that enhances the user experience. You want the integrations to be smooth and pluggable to reduce disruption and implementation time. In this session, we'll examine how to build these integrations (called Connectors) that extend the community of what is possible with DaVinci. The orchestration tool allows you to focus on the problem and not the code, bringing together whatever Identity and Access Management solutions you have in your infrastructure.