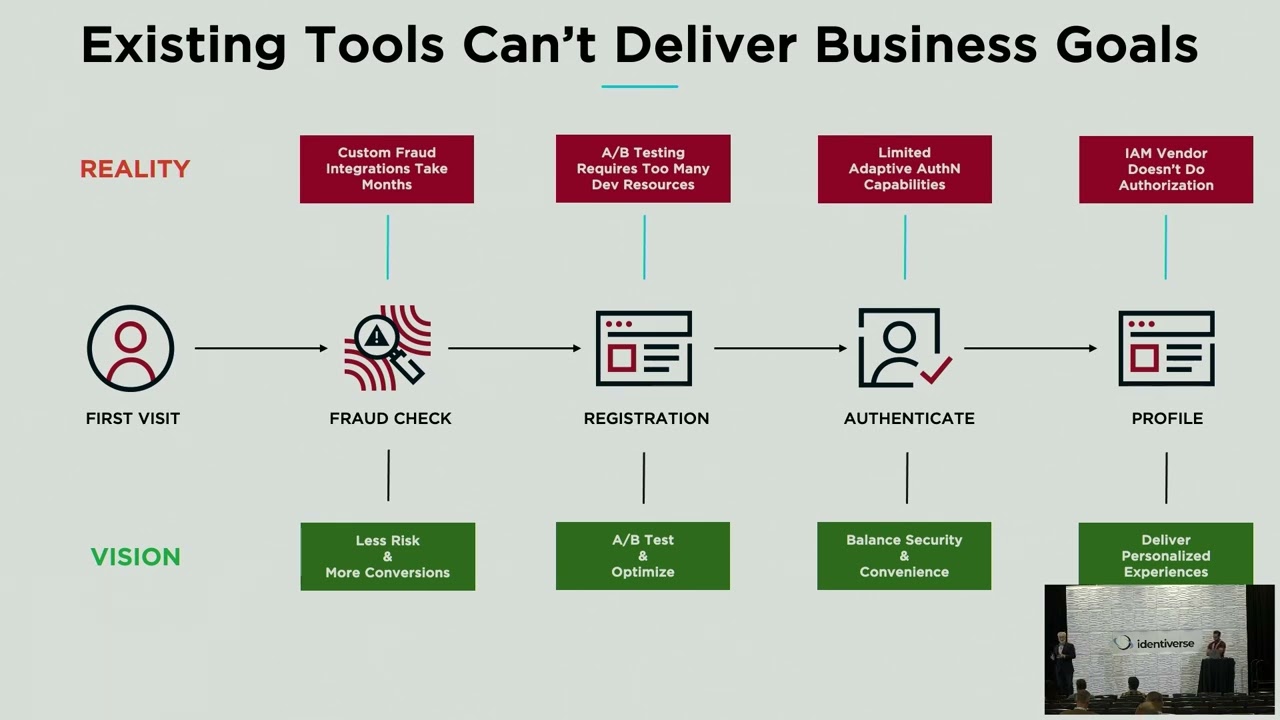 Speakers: Zain Malik, Senior Product Marketing Manager, Ping Identity;
Loren Russon, SVP Product & Technology, Ping Identity
Date: Wednesday, June 22, 2022
Location: Denver, CO
Description: There's no question that identity is having its moment. It's become mission-critical for enterprises as Identity use cases continue to grow and get more complicated. Not only that but there are many more point solutions emerging that can deliver tangible business value. However, where organizations struggle is managing and integrating all these different capabilities at scale.
Join Ping Identity to learn how orchestration can help scale and deliver immediate value to your identity investments. We'll discuss how organizations must approach identity holistically with a view of their entire ecosystem and the end-user experience. And ultimately how this approach will help you communicate with various stakeholders internally across your organization.