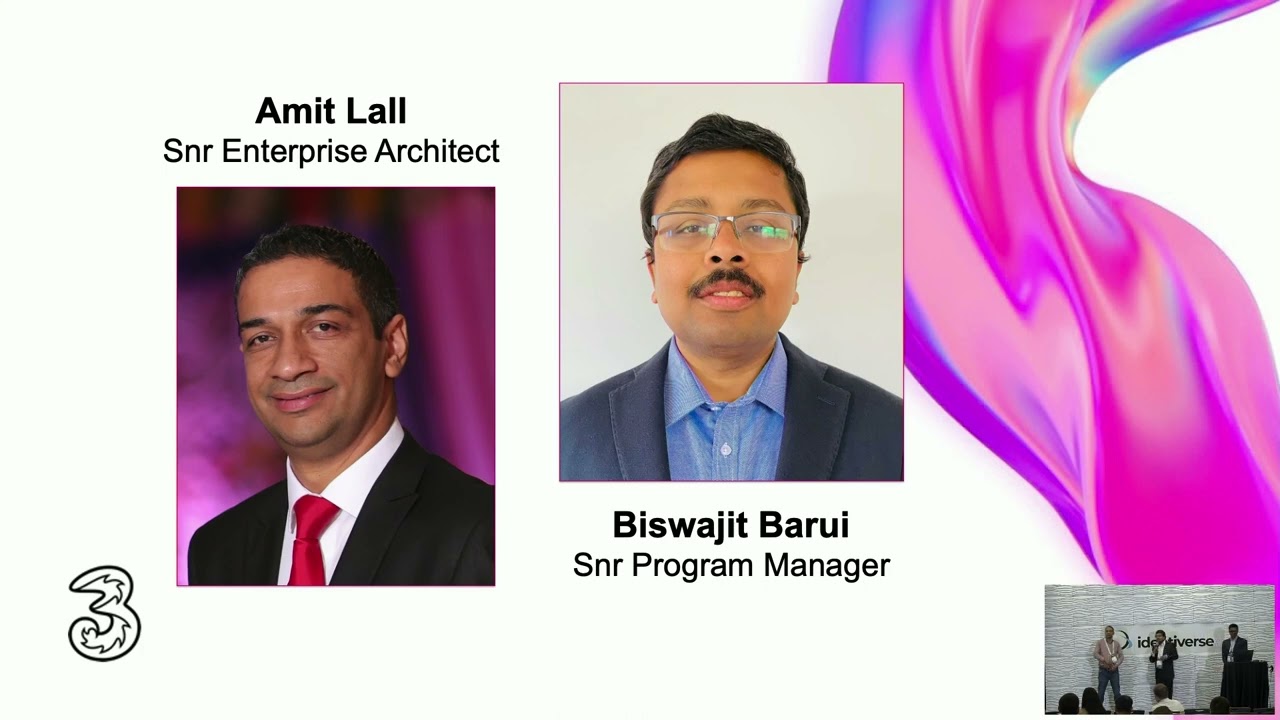 Speakers: Amit Lall, Senior Enterprise Architect, Three Ireland; Biswajit Barui,
Senior Program Manager, Three Ireland; Joseph Dhanapal, Vice President, PingOne Advanced Services, Ping Identity
Date: Wednesday, June 22, 2022
Location: Denver, CO
Description: The last few years have seen identity come front and center to play an important part to how organizations treat users in a digital world. The definition of customer identity is expanding beyond the customer profile record to include experience, fraud prevention, and decentralized identity.
Three Ireland is the leading mobile operator in Ireland, and recently has gone through an extensive overhaul of their identity platform to converge over 1.5 million customers from their phone, broadband, and mobile businesses to a single cloud-based platform. Amit Lall, enterprise architect from Three Ireland will discuss their journey, how they are moving customers towards a passwordless experience, and what the future holds for customer identity.