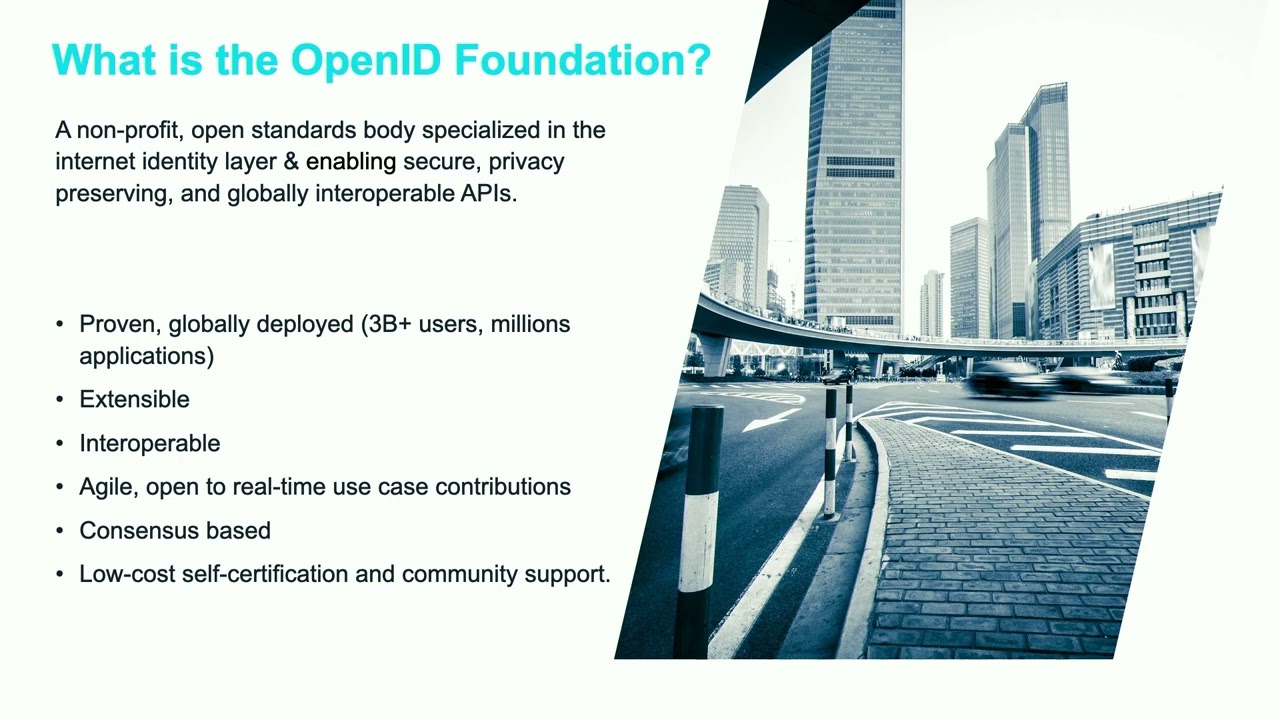 Speakers: Vittorio Bertocci, Principal Architect, Auth0 | Okta; Don Thibeau, Director, OpenID Foundation; Gail Hodges, Executive Director at OpenID Foundation, and Special Advisor at California DMV; Nat Sakimura, Chairman, OpenID Foundation
Date: Tuesday, June 21, 2022
Location: Denver, CO
Description: The Identity & Access Management marketplace is estimated to be $12.9B, (Source Future Market Insights 2022) and the cybersecurity market over $170B (Australian Cyber Security Growth Network). Meanwhile end customers continue to struggle to assert their identities to gain access to services they want online and in person, companies struggle with the vast array of services and standards, and governments grapple with not only with implementing solutions but crafting policies and regulations to protect people and their economies. This session will give a brief overview of the identity landscape, the OpenID Foundation's strategy to help the community build robust, global foundations. By working together we can help people assert their identity, and work together against the bad actors seeking to disrupt our lives and economies. You can start by getting involved at Identiverse sessions hosted by OpenID Foundation members.